Disney FH Showcase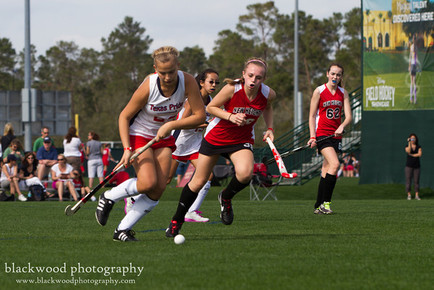 U19 & U16 Team
February 5 - 9, 2014
Leave on the 5th, play the 6-8, and morning of the 9th is playoffs.
One of the largest recruiting events of the year, played at the Disney/ESPN Wide World of Sports!
Practices

U16 Team:
February 1st - 1pm - 3pm @ St. John's
February 2nd - 9am - 11am @ St. John's
U19 Team:
February 1st - 11am - 1pm @ St. John's
February 2nd - 9am - 11am @ St. John's
St. John's School
2401 Claremont Ln
Houston, TX 77019
REGISTRATION FORM
Information:
Schedule
U19 - Yellow U19W
TH 10AM GForce Viking Field 30
TH 2PM Freedom HKY Field 18
FR 2PM Viper Red Field 18
Playoffs after
U16 - Green U16E
TH 3PM Milwaukee Field 7
TH 6PM TBD Field 18** Change** 5PM Jersey Elite Black Field 26
FR 8AM S J Edge Field 24
Playoffs afterHotel

Courtyard Marriott - Marriott Village
8623 Vineland Ave
Orlando, FL 32821
Parents- you can book your own hotel room here:
http://www.gettravel.com/FieldHockey/accommodation.shtml
Flights - 2 options
1. United
2/5/13 IAH 4:01 - MCO 7:19 (direct)
2/9/13 MCO 3:50 - IAH 5:29 (direct)
2. Southwest
2/5/14 HOU 3:10 - MCO 8:15 (1 stop)
2/9/14 MCO 4:25 - HOU 6:00 (direct)
**There are later flights on Wednesday- yet, last year when girls arrived at 11pm, they were exhausted the next day. We typically have a 8am game somehow, and the girls lose an hour with the time change, so it can be hard for them to arrive that late.**
Cost: $520

Includes hotel, tournament fee, ground transportation, and food.
A $200 deposit is due by January 5th.
Full Payment is due by January 26th.
Dinner Thursday night @ 7:30pm - Carrabba's on Vineland Ave.
REGISTRATION FORM
---

U19 Team:
Kaylie Mings
Anneka Brink
Lizzy Fallon
Allison Dyer
Emma Cate Graham
Sam Segeit
Maggie Ford
Emma Eggleston
Emery Larkin
Meghan Mogas
Carson Peacock
Paige Albert
Natalie Thurman
Sophie Mireskandari
Alex Altamirano
Celia Lewis
Jennifer Trieschman
Kelsey Bing
Libby Manela


U16 Team:
Reese Vogel
Clara Tian
Belle Martire
Quinn Gilmartin
Sky Caron
Nina Wells
Caroline Hanan
Audrey Ledbetter
Alex Medrano
Elysa Tulek
Sarah Van Loh
Finn Caron
Corryne Hammitt
Ellie Gershenwald
Grace Neblett
Katherine Berman
Skyler Taten
Caroline Hughes