Summer Bash at the Beach
July 21st - 23rd, 2017
Virginia Beach, VA
​
July Practices

U12
​Wednesday, July 12th 6pm - 7pm @ SJS
Friday, July 14th from 2pm - 4pm @SWIS turf
Sunday, July 16th from 6pm - 7pm @SJS
Monday, July 17th from 2pm - 4pm @ SWIS turf
Wednesday, July 19th from 6pm - 7pm @ SJS

U14
​Wednesday, July 12th 6pm - 7pm @ SJS
Friday, July 14th from 4pm - 6pm @SWIS turf
Sunday, July 16th from 6pm - 7pm @SJS
Monday, July 17th from 4pm - 6pm @ SWIS turf
​Wednesday, July 19th from 6pm - 7pm @ SJS
Roster U12
Carter Bower
Julia Godinch
Mary Ho
Kate Lu
Caroline Raynes
Elfi Van Kulenburg
Ellie Burger
Alexis Burger
Taylor Klesel
Ryan Stubbs
Kristina Johnson

​Schedule for Tournament
Friday
11:30am Stealth Jets Field # 6 Blue
1:45pm Saints Field #3 White
Saturday
9:15am 757 FHC Field #2 White
11:30am Spirit of USA Field #4 Blue
Sunday
10:45am Vipers Field #4 White
12:15pm Warhawks Field #2 Blue

Roster U14
Hailey King
Hope Haynes
Emma Naarding
Sarah Grace Raynes
Emmy Stubbs
Erin Walsh
Megan Wetzel
Madison Kim
Kyle Massey
​Audrey Post



Schedule for Tournament
Friday
7:45am Metro FHC Field #2 Blue
10am Spirit of USA Field #4 White
Saturday
10:45am CPFH Field #1 Blue
1:00pm IFHCK Field #2 White
Sunday
7:45am Hymax Field #1 White
10am 757 FHC Field #6 Blue
Uniform
If your daughter needs a uniform, please order one by April 11th.
Order here. USFHA Membership
Your daughter/son does need a current USFHA Membership in order to participate in this tournament. If she/he needs one, please
register for one here.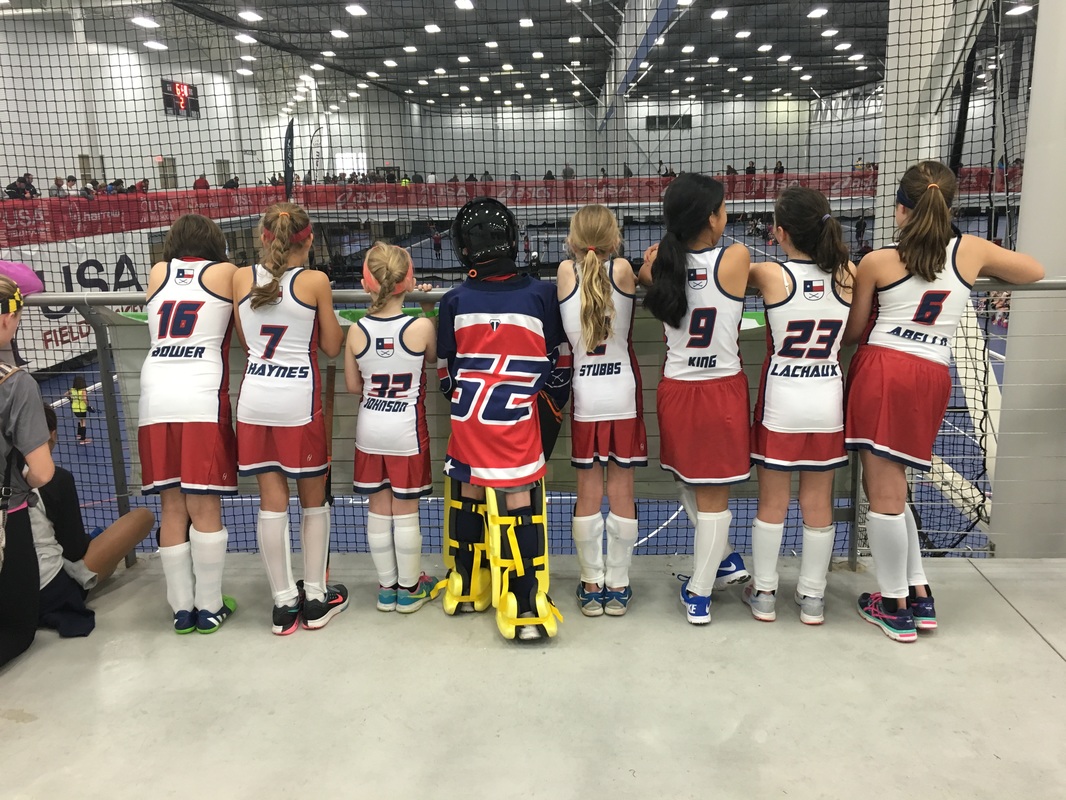 Hotel Information
A
tentative
group block of rooms has been reserved for your team by your coach/team leader for the
2017 Summer Bash at the Beach
. These rooms are available to you on a
first come first serve basis
and must be reserved no later than
June 9, 2017…. Strict cutoff date
Enter your
Group Code 17SB84300
and click "Submit".
Team Name: Texas Pride Team Code: 17SB84300
Dates:
July 20 – July 23, 2017
(
Pre and/or Post Dates may be available
)
Team Hotel:
TownePlace Suites Virginia Beach
5757 Cleveland Street, Virginia Beach, VA,
Room Types:
Studio Suite: Queen+ Sleeper Sofa $145.00 + Tax
Tax & Fees:
14% Hotel Tax + $2.00 City Occupancy Fee (Subject to change without notice).
Deposit:
Valid Credit Card Required Upon Making Reservation.
Cancellation:
Guests may cancel without penalty up until 7 days prior to check-in date. Cancellations made after this date or "no shows" result in the hotel charging a cancellation fee equal to one night's room rate + tax for each room reserved.